In the Philadelphia
metropolitan area,
median household income
in 2004 is $68,800. In the San Diego metropolitan area, it is $63,400. Roughly similar, although Philadelphia is 7% higher.
Here's
what $1 million will buy you
in Philadelphia: a 12,800 sq. foot 17-room Victorian mansion on a half-acre lot.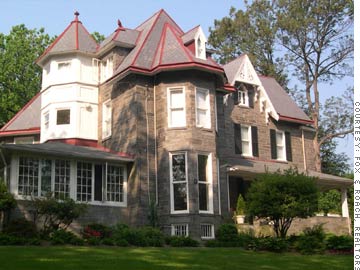 Here's what $1 million will buy you in San Diego: a 3700 sq. foot 7-room contemporary house with stucco siding.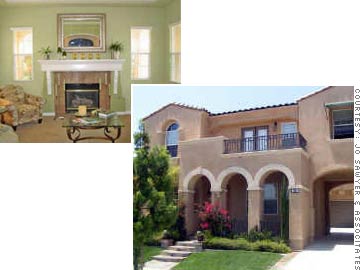 Suuuuuure there's
no California housing bubble
.