Oil keeps dropping.
Crude oil futures dropped nearly $1 a barrel yesterday despite pipeline sabotage in Iraq that has delayed exports from a southern port, reinforcing the view among traders that prices rose too quickly this summer.

There were also signs yesterday that a peace deal reached in Najaf, Iraq, last week could spread to other parts of the country, raising hopes that saboteurs might stop attacking oil pipelines.
Advertisement

Light sweet crude for October delivery dropped by 90 cents, to settle at $42.28, on the New York Mercantile Exchange. Crude futures are at their lowest level since July 27 and roughly 14 percent below the record settlement high of $48.70 on Aug. 19. When adjusted for inflation, oil prices are about half the level reached in 1981 after the revolution in Iran.
It was pretty clear a few weeks ago that the August spike was
driven mostly by speculation
. That being said, August was simply a more dramatic version of what has been happening to world oil prices since October 2003.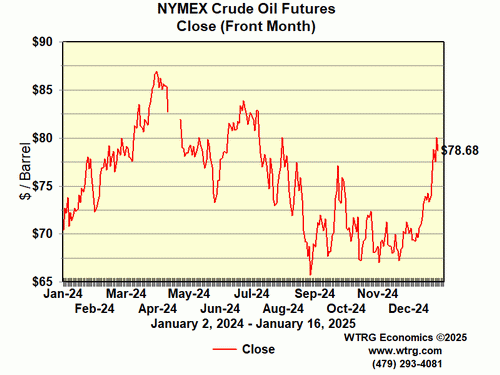 In fact, if one follow the trend line since that time, oil prices at the end of Summer 2004 should be in the low $40s/barrel, and lo and behold! That's exactly where they are now.
Look for OPEC to dramatically raise its price band next month, as well as entertain demands from countries like Iran to start respecting the quotas once again. That's not to say that the Saudis are ready just yet to give the West the finger. It is to say, however, that the
Iranian oil minister was right
when he said there was oil
over
supply, not
under
supply, this summer.